Recession seems to be the only term we hear in the daily news these days, but rough times do not stop us fashion peeps from gearing up for the
upcoming spring season
. If this dreary winter weather is blocking your imagination or desire to even start looking at the flowy dresses and skin-baring outfits, it might help to take a trip all the way to the other hemisphere where it's all
sunshine and popsicles
right now --
Aussie land
. And with the Australian $ hitting record low now, there's really no reason not to love these great, unique Aussie fashion labels.
Alannah Hill
-- this is probably one of the lesser known Aussie labels outside of its homeland, since there is no official U.S. retailer that carries the brand yet. The clothes are blatantly sweet and feminine, often infused with a whimsical note - think Rebecca Taylor meets Betsey Johnson (in fact, the designer herself, whom the brand is named after, looks a little like a toned down version of Betsey). But the one element that I love the most is its
website
- one of the most well-thought and adorable websites that I have encountered recently - incorporating everything a little girl could ever dream of. Garden gnomes, bunnies, hot air balloons, rainbows and giant ice-cream cones!! It is truly an
Alannah in the Wonderland
experience.
Camilla and Marc
-- this sister and brother duo from Sydney quickly gained international recognition shortly after its inception in 2003. Edgy, sleek, modern -- the clothes are designed for women with attitude. With a degree background from the
Accademia Italiana di Moda in Florence,
there is definitely a touch of Italian influence on the label's sophisticated style.
Lover
-- one of my personal favorites, Lover is driven by creative couple Susien Chong and Nic Briand. The name of the brand itself is already an attention grabber, but when you see their clothes, it is almost impossible not to fall in love with them! One part romantic, half part boy-meets-girl, and always fun, the Lover girl can be spotted around the globe from Bondi Beach to the streets of Brooklyn.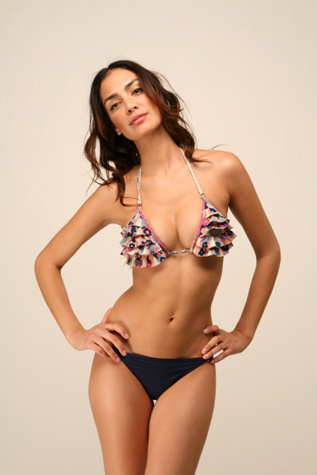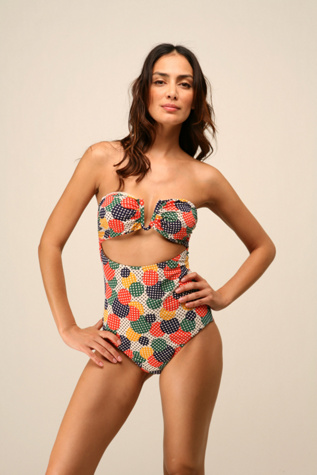 Zimmerman
-- Famous for its swimwear collection, the label also entails a complimentary ready-to-wear line loaded with colorful prints and fancy knits. Nicky and Simone Zimmerman, the sister duo behind the line, created flirty, unconventional pieces that are also in sync with the sunny, care-free style that is quintessentially Australian.
Images from top: stylehunter.com.au, elizabeth-charles.com, gargyle.com, freepeople.com